85°C Bakery Café is a Taiwanese international chain of retailers selling coffee, tea, and cakes, as well as desserts, smoothies, fruit juices, souvenirs, and bakery products.
Unwinding

after a long day should be sweet and relaxing. Needing somewhere to get a little boozy and happy does not mean that you have to be at a loud, dark, and pricey bar. As a solution, 85°C Bakery Cafe will turn into a soothing and artful bar after 9PM. Sit back, have a peaceful night with a line of alcohol infused drinks and pastries. Relax & Unwind with 85°C Boozy Hour.
REBRAND
85°C Bakery Café's
logo has been recreated into two different versions: regular & neon sign.
ambient
When the clock hits 9PM, neon signs of Boozy Hour come to life,
announcing the time of relaxation with delightful drinks and pastries at 85°C Bakery Cafe.
OUT OF HOME
Out of home posters will show the words related to the experience and atmosphere of a Boozy Hour bar.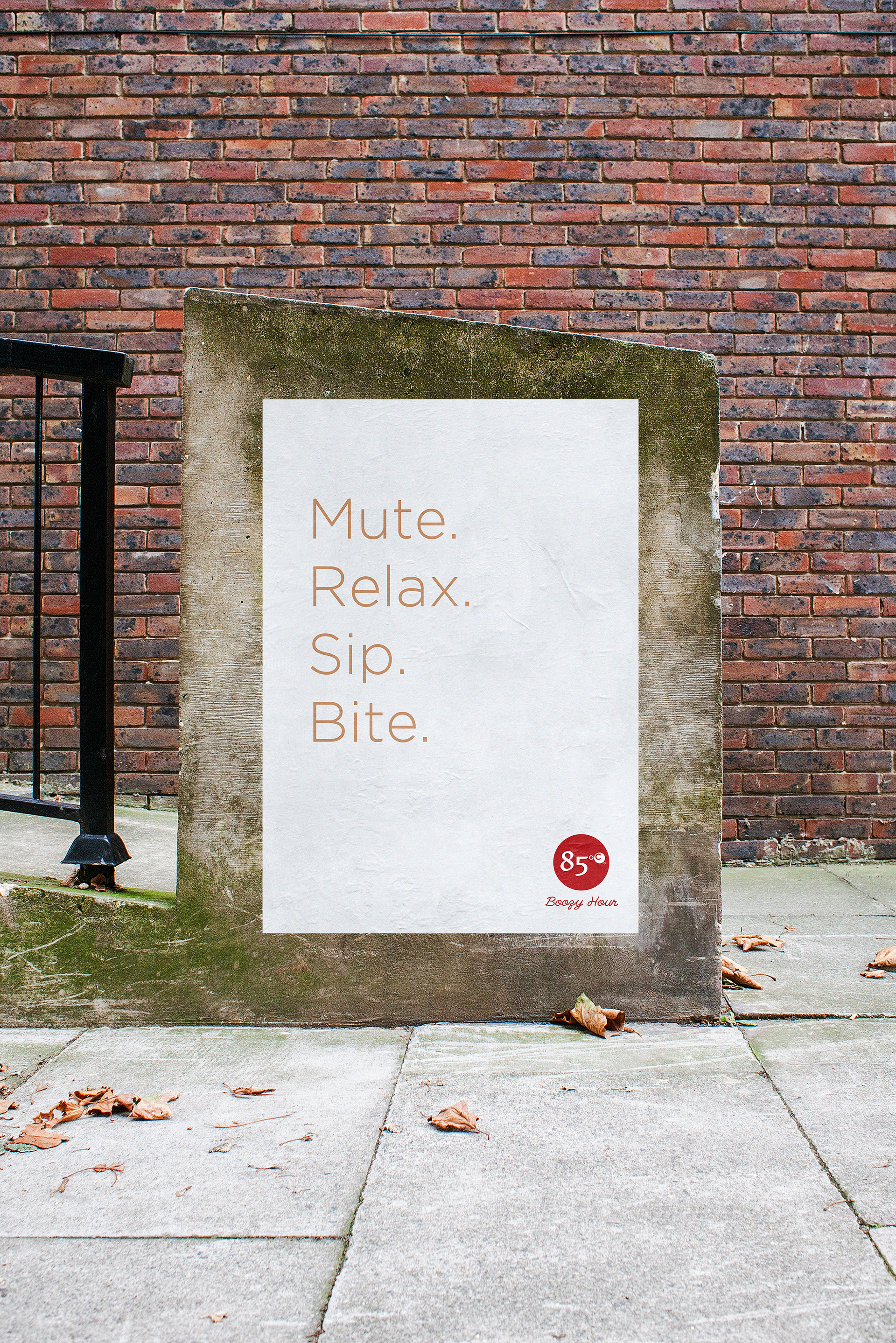 SOCIAL
85°C Bakery Cafe will create a separate Instagram account for Boozy Hour.
The feed will be composed with classy and clean art direction which creates ambiance and high expectations of the brand.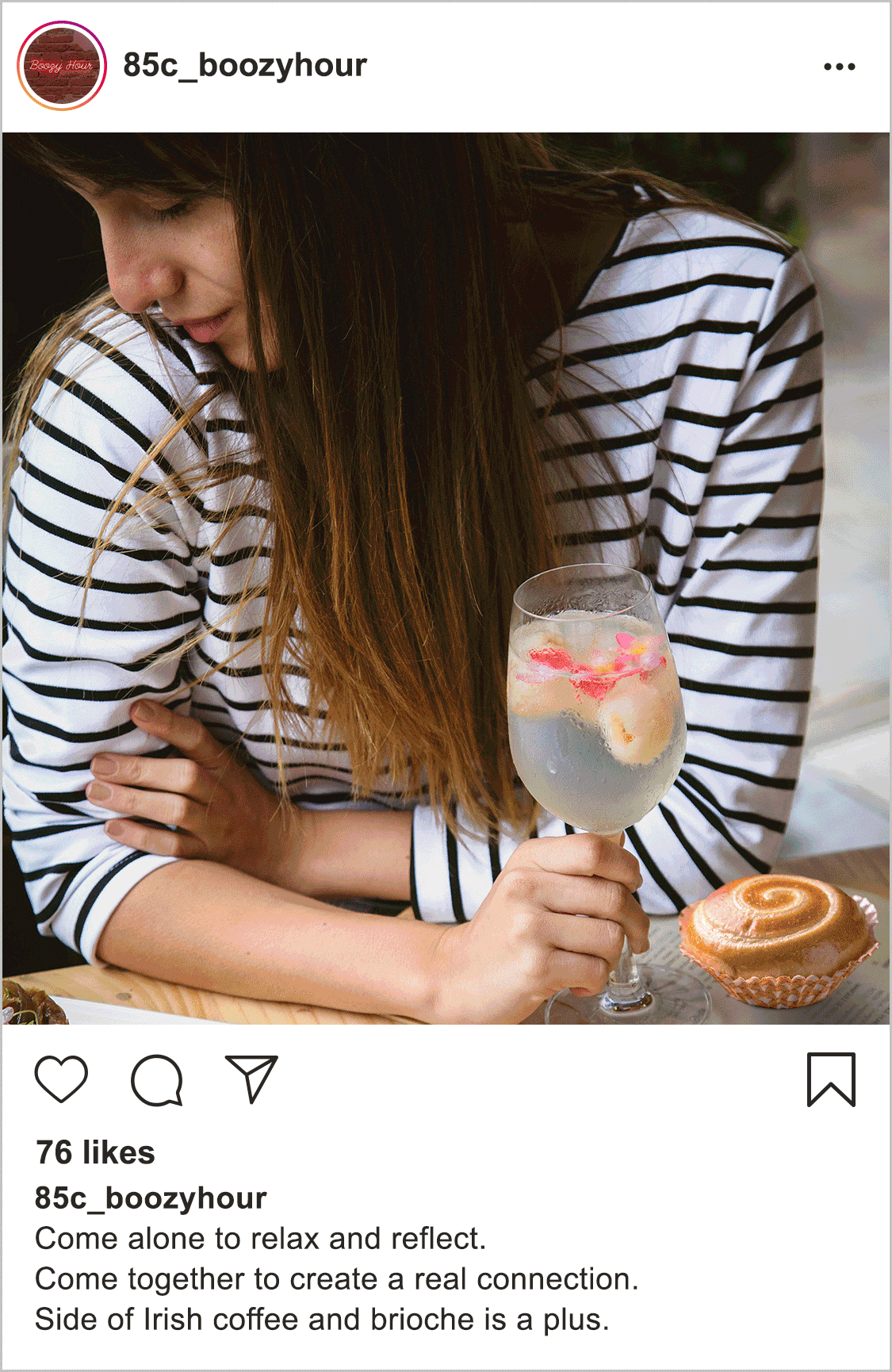 Some of the out of home posters will be executed as Instagram posts with visualization of audience.
The Instagram Story ad will showcase Boozy Hour's point of differentiation as a night bar.
products
Boozy Hour bar will be serving classic liquors such as beer, whiskey, wine, etc. The real specialty of Boozy Hour's liquors is
their unique and alluring names such as "Healing Spirit", "Rum and Silence", "Wrap Up Your Day", and "Peaceful Night Out".
Those who come to Boozy Hour bar can directly order any of specialty drinks.
The liquors can also be found in local liquor stores nearby Boozy Hour bars.

interactive
At Boozy Hour bar, the drinks will be served with unique coasters that represent Boozy Hour's personality.
Select coasters will feature a Spotify code that will connect customers to Boozy Hour's Relax & Unwind playlist.
Boozy Hour's Relax & Unwind playlist is a curated mix of the background music played at Boozy Hour bar,
allowing customers to take the experience home with them.

Boozy Hour's Spotify playlist codes can also be found all around different places. Each playlist will be curated with songs that are comforting for people at the specific area where the code lives in, such as subway entrance, library, and airport.