Google Pixel Assistant's unique selling point is: it helps you live simpler.
It gives the user answers to their questions or directions to their needs without any unnecessary data or information. It gets you to the point quickly.
Combined with that personality, Google Pixel will be providing a unique mobile experience through social media.
Using the Question function within Instagram's Story, it will erase all texts/phone call history from somebody you want to forget. Cleaning them up will help you feel refreshed and find peace of your mind.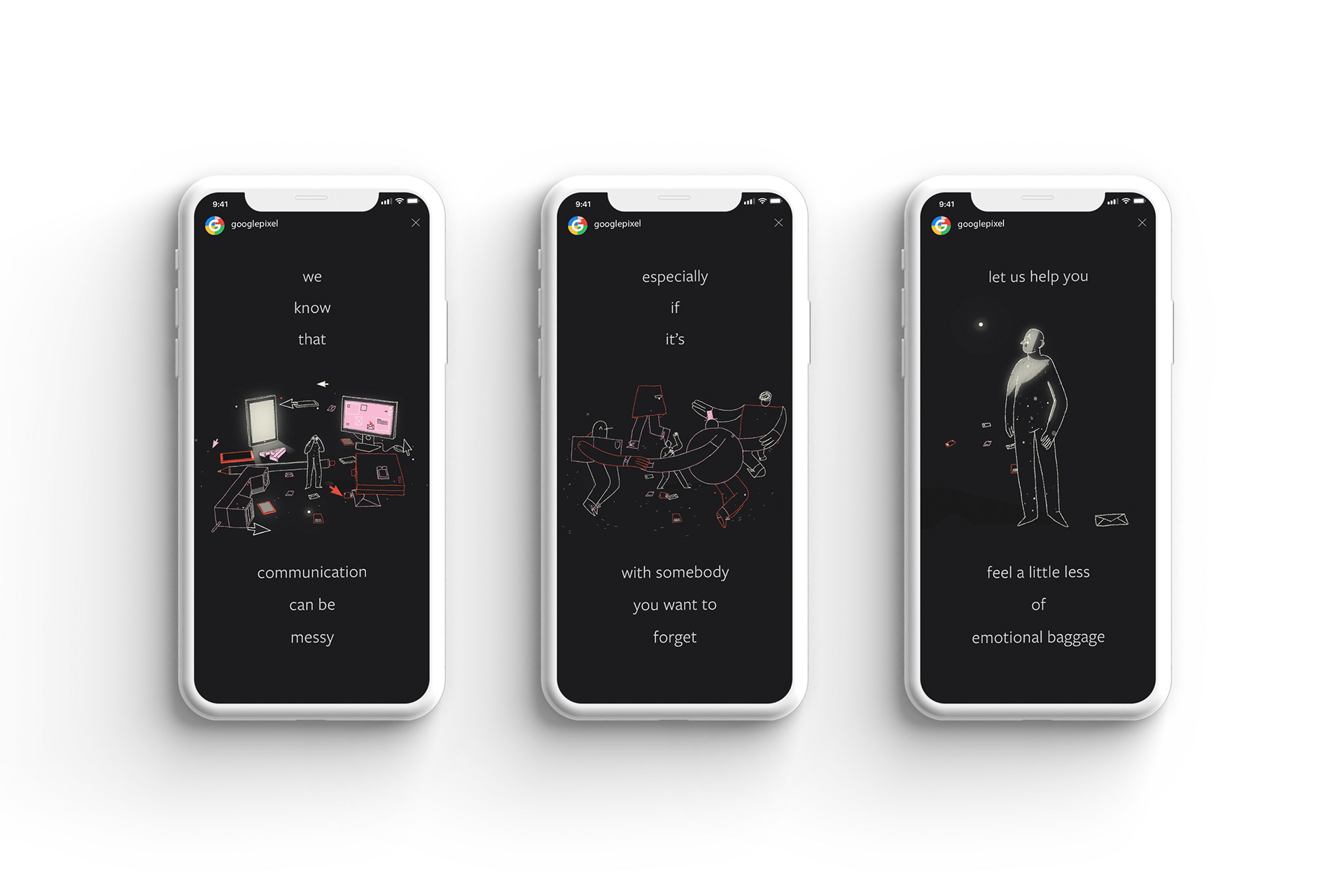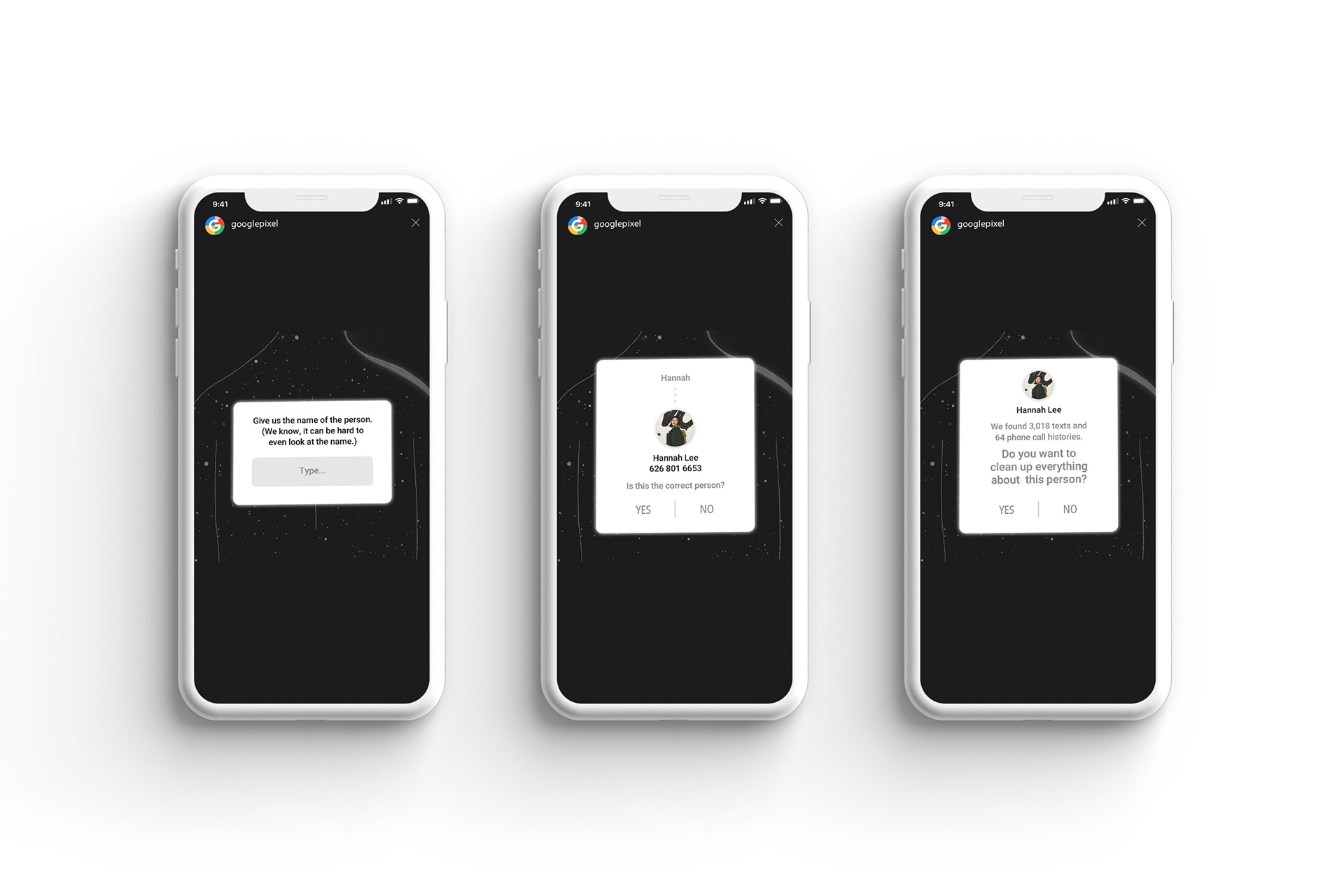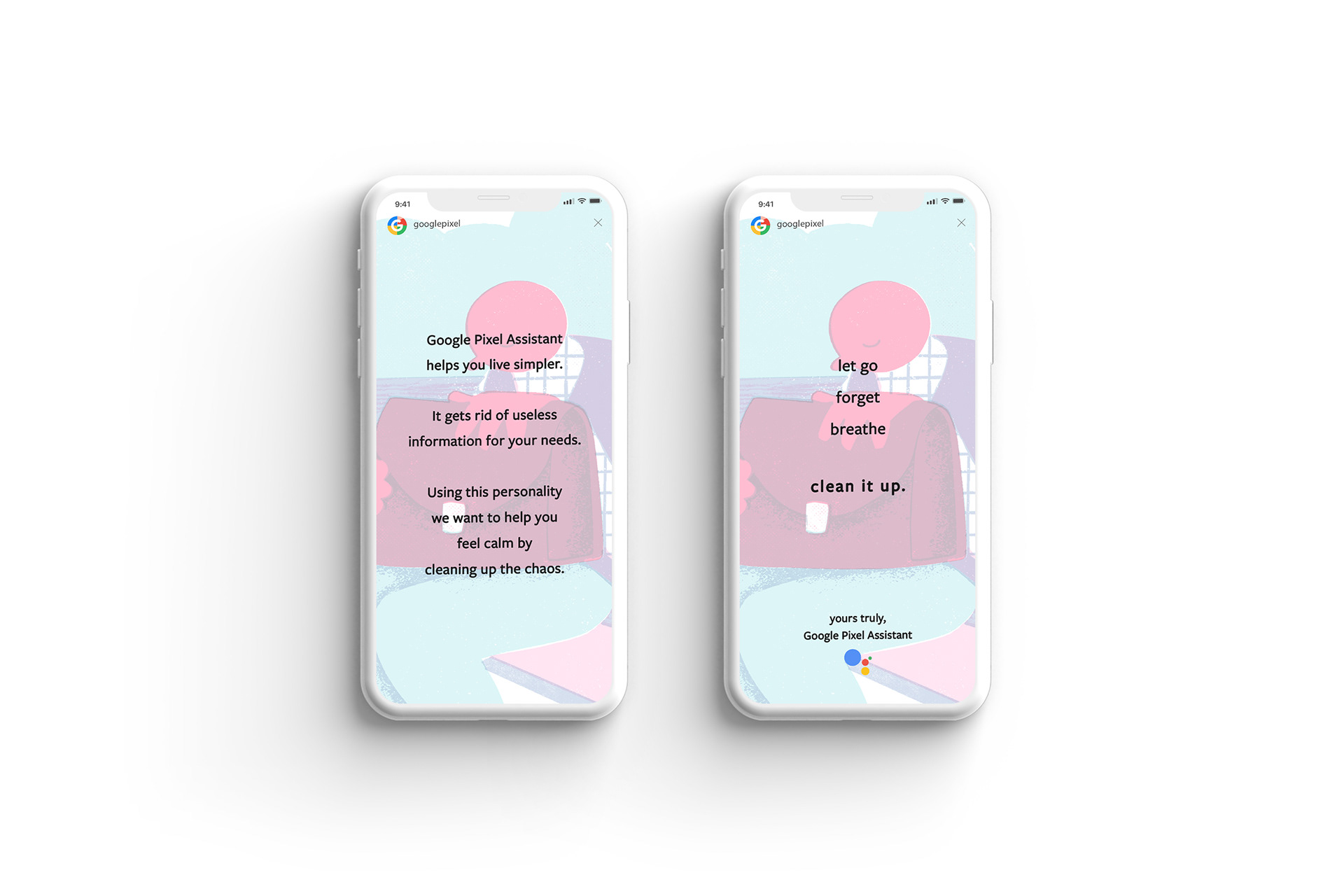 Digital Narrative
Spring 2020

Zohrab Gevorkian