Mophie is a brand that makes portable charging station for hand held devices. 
We wanted to give them more characteristic to grab people's attention.
Partnered with Sara Hua.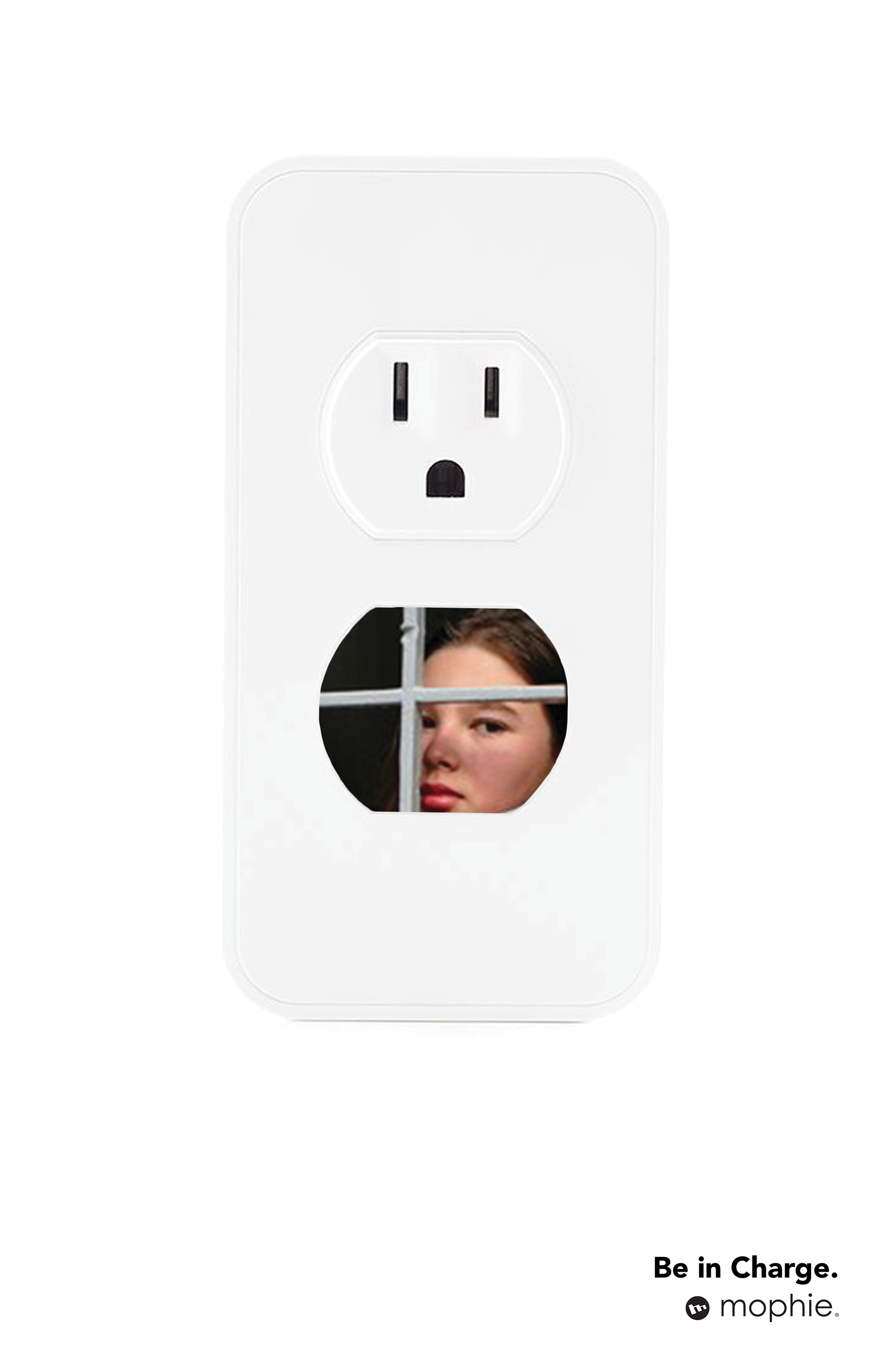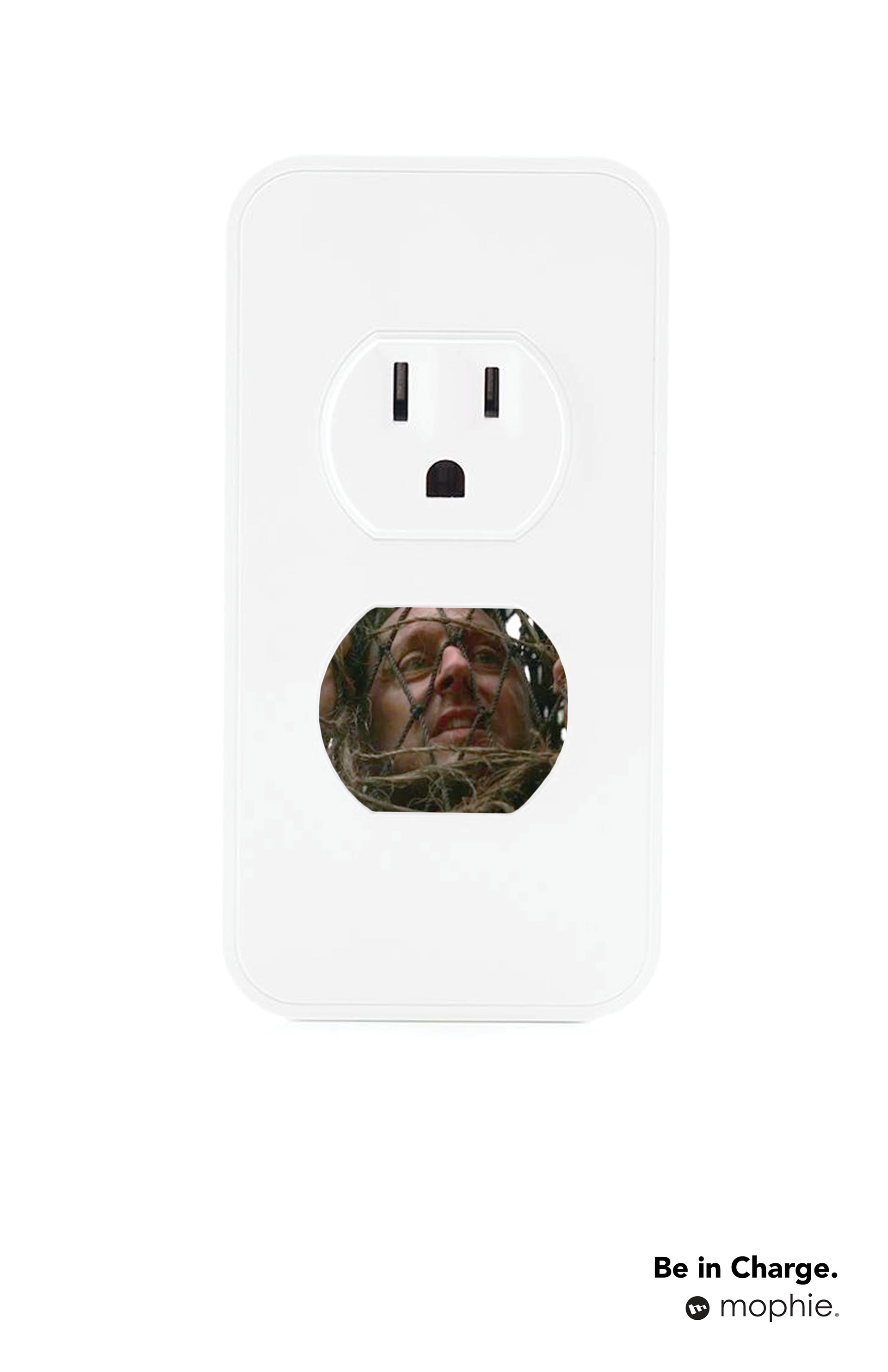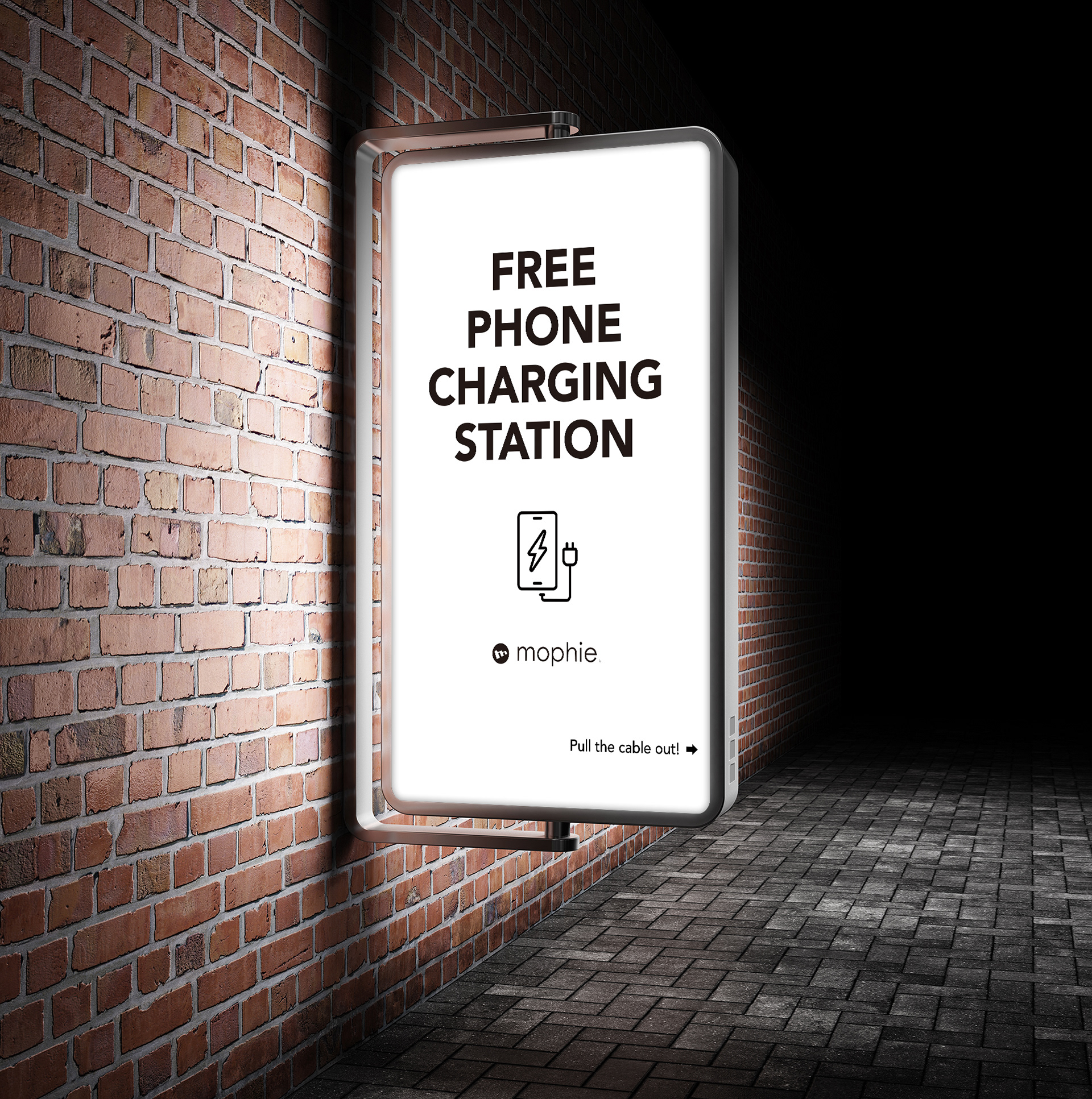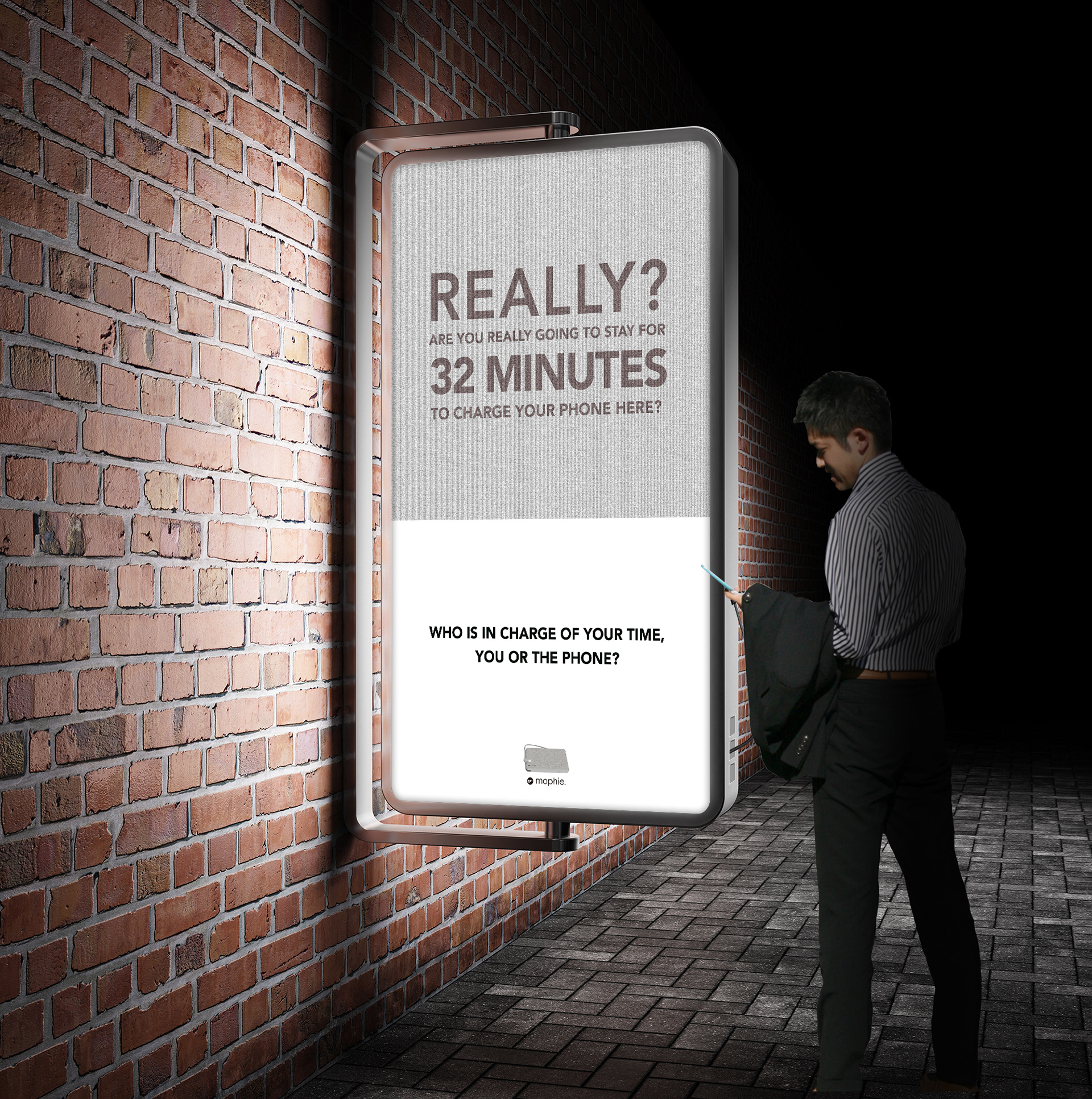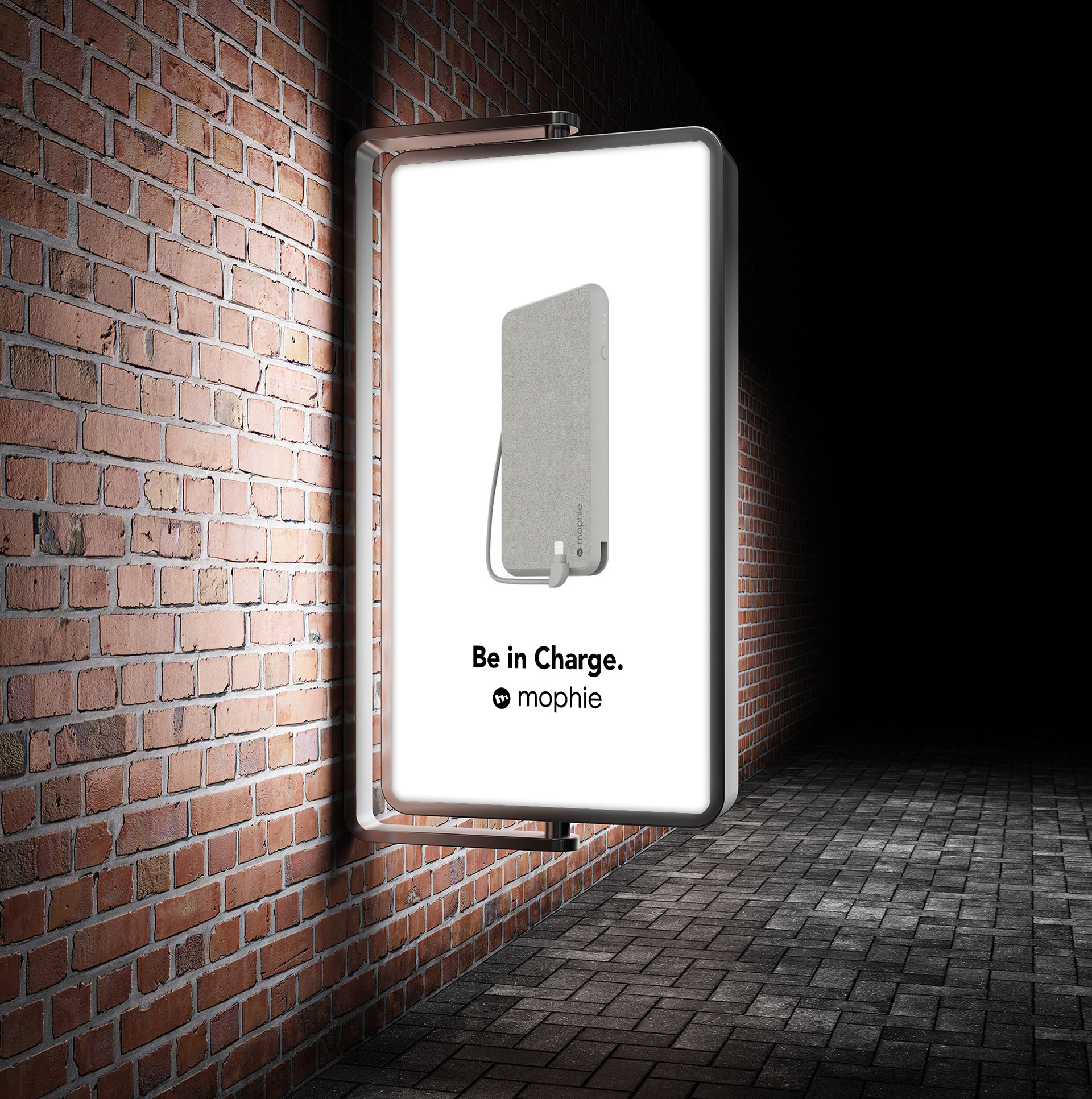 OOH - Digital
Free charging stations are placed in cities like NYC.
When people plug the phone, the interactive screen turns and gives them a message.
Once the plug is pulled out again, it turns to a screen advertising the power station.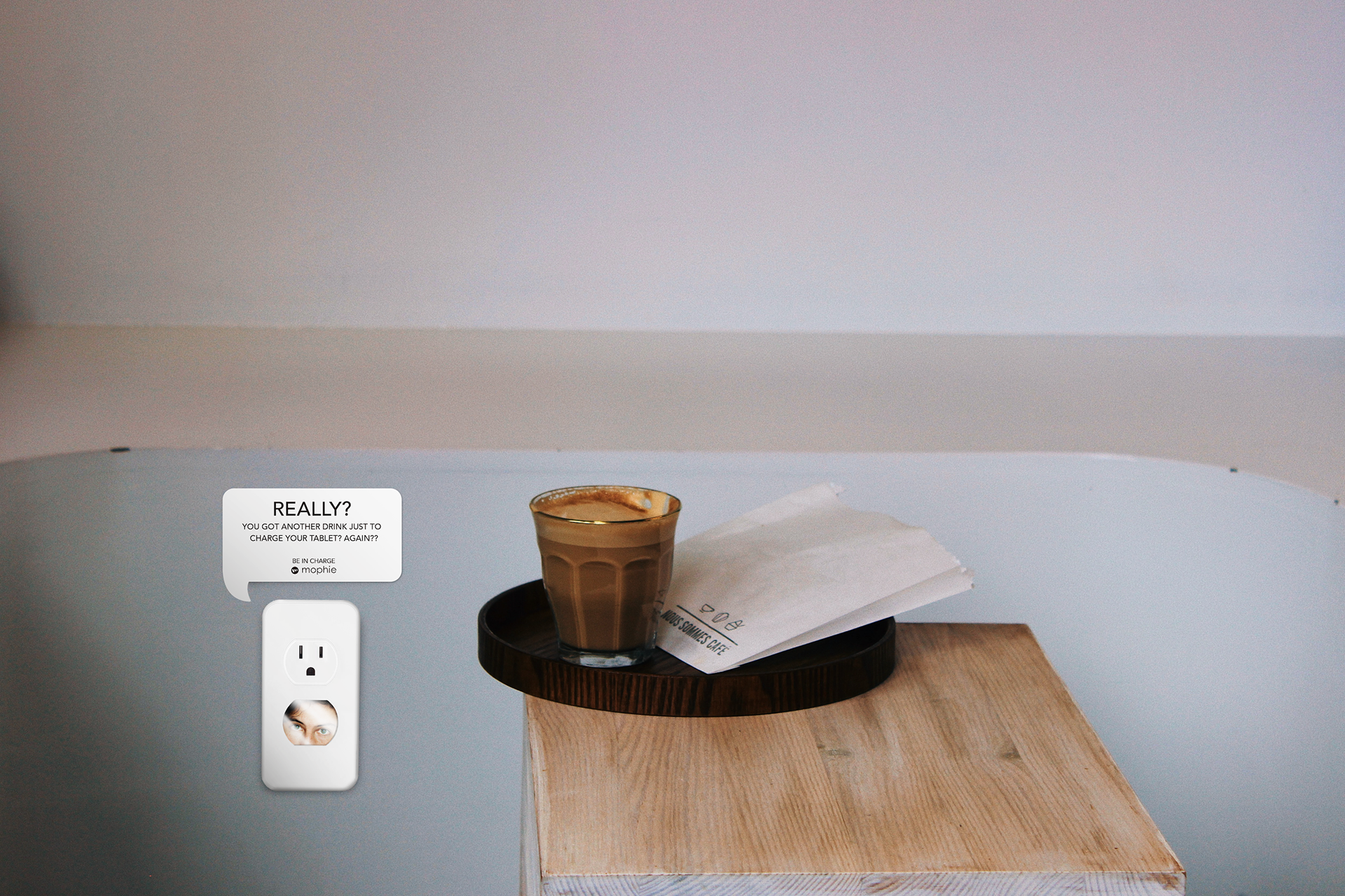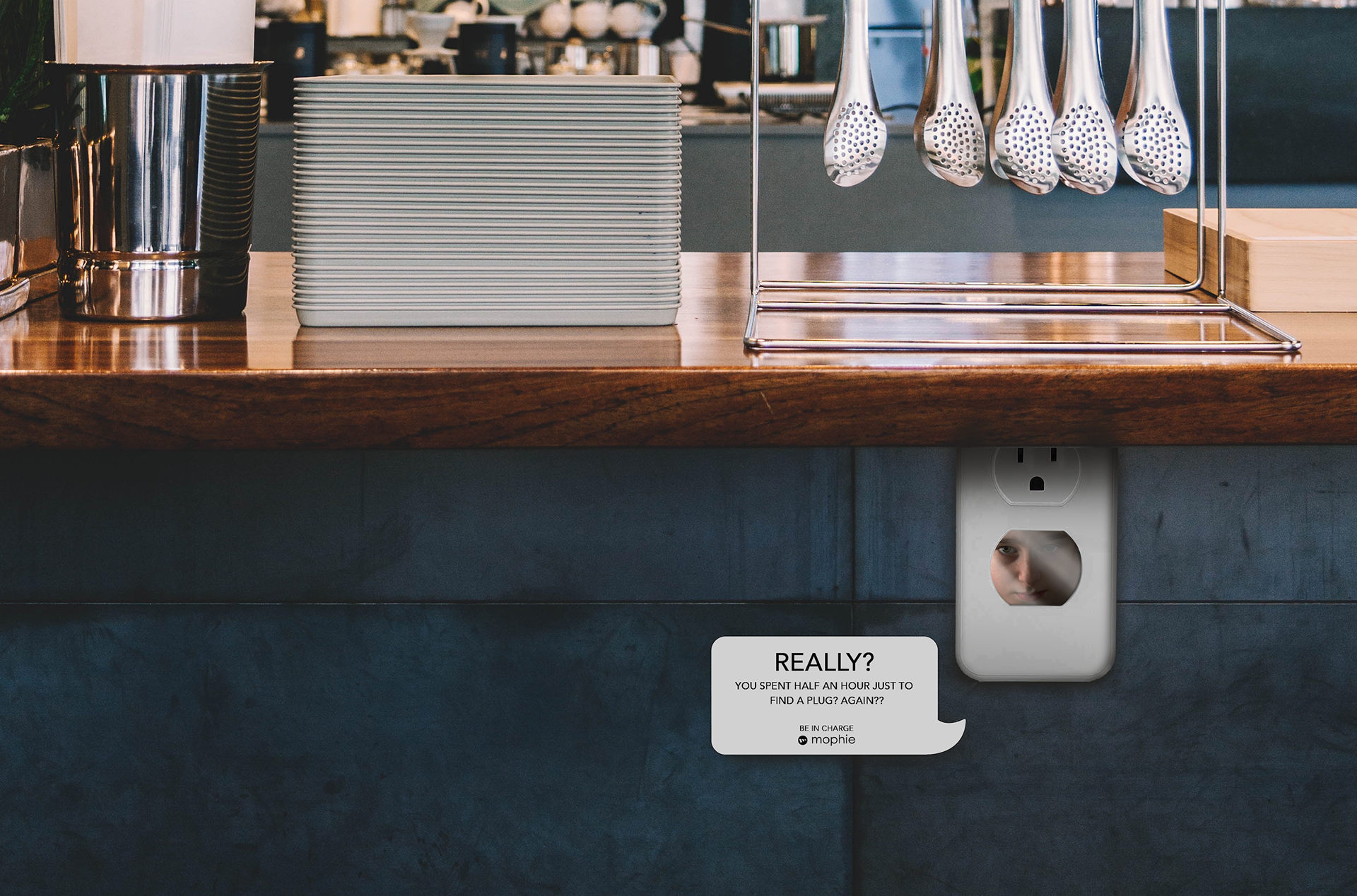 OOH - Stunt
Takes place at locations where people usually look for power plugs to charge their devices.
One of the power plug holes are covered with mirror sticker to reflect the viewer being dependent on the device's battery.
The speech bubble directly provokes the viewer's thought on their action.