In an increasingly polarized America, it seems impossible to find common ground. We want Americans of varying perspectives to focus on a greater evil. To bring people together we will point out that we can agree on the things we all hate.
Out of home
We gathered the things that are most universally hated across America and pointed them out to provide the population with some common ground.
social media
The United Hates of America Instagram account features their statements of universal hate.
People can share them on their stories to bond with each other over unfortunate experiences.
experiential
We will use one of the people's greatest common enemy, the DMV, to create a collaborative experience based on a series of co-op challenges.
We will create a DMV Escape Room across the street from highly populated DMVs.
Participation will be encouraged by the reward of fast track passes to skip the universally dreaded DMV lines valid for your next three visits.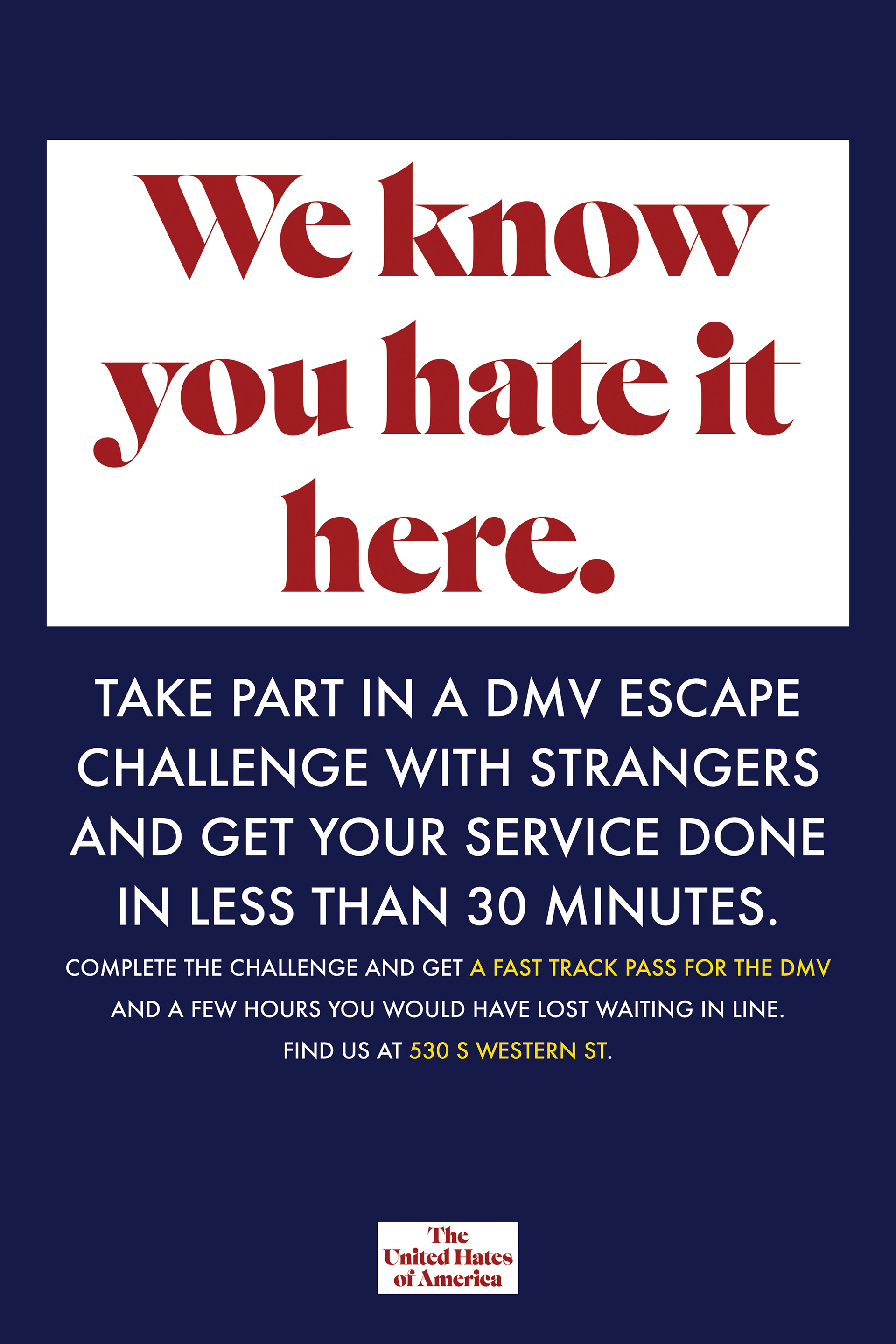 DMV Escape Room's team work challenges designed to unify our participants include:
- Turning the power back on (multiple simultaneous switches for teamwork)
- Creating ID photos within official dimension
- Traffic law riddles for passcodes to escape
art direction: eden han
copywriting: Nando Chauffier & kathryn nicolai