MAC Cosmetics is known for their bold personality.
In this campaign, MAC is encouraging people to be fearless in expressing themselves with makeup.
Makeup is art, and you are your own canvas.
Every movement of the brush, every choice of color,
every decision for your artwork is in your hand.
Makeup is just you and your art only.
Be brave, break the boundaries, be creative. 
The only answer you're looking for is in yourself.
Feel the red today, wear the orange tomorrow. 
Be the pink on Monday, be the brown on weekends.
Take control. Don't stop being an individual.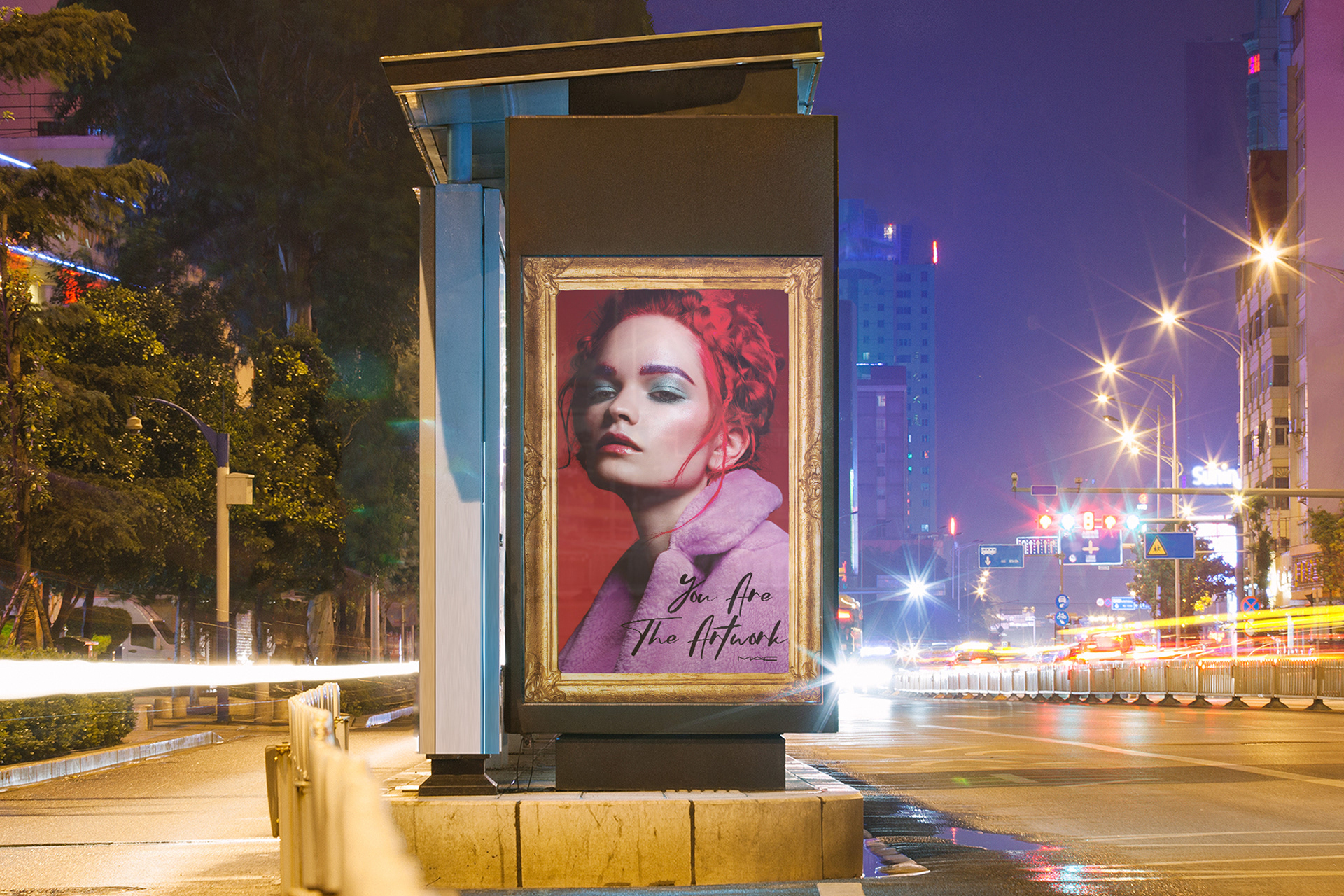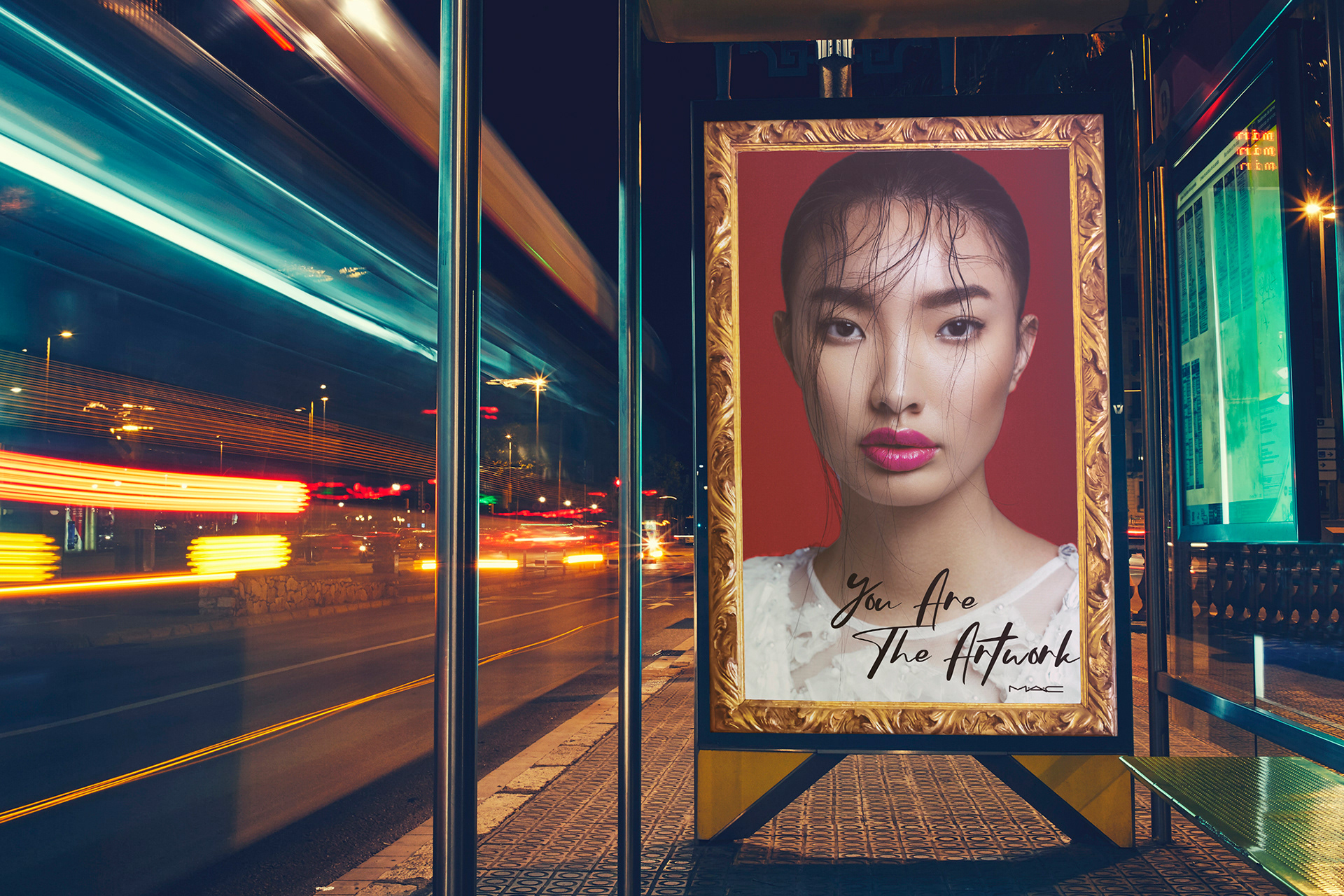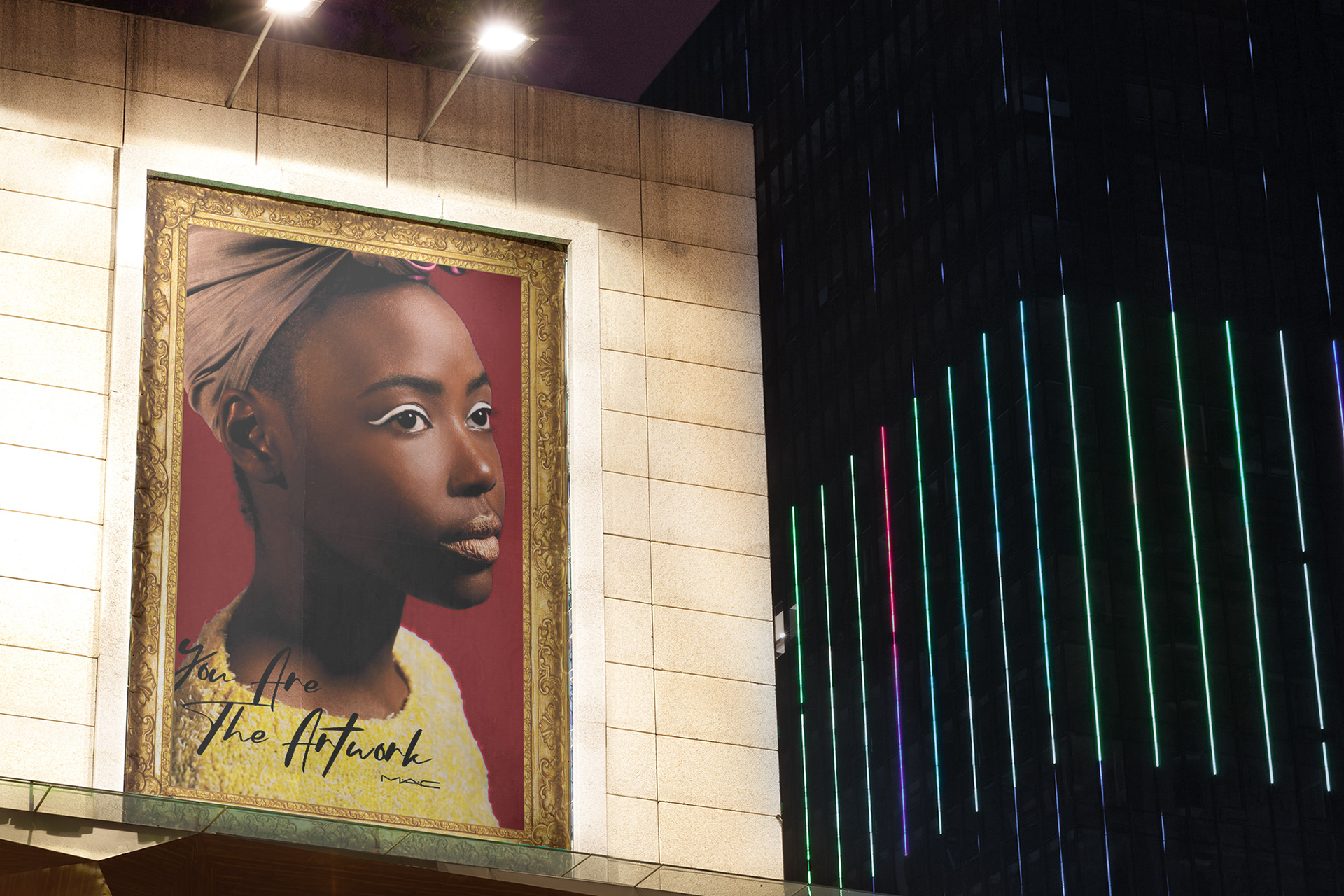 Out of home campaign pieces show all types of people with expressive styles.
They are treated as artworks by being framed with Classical art frames.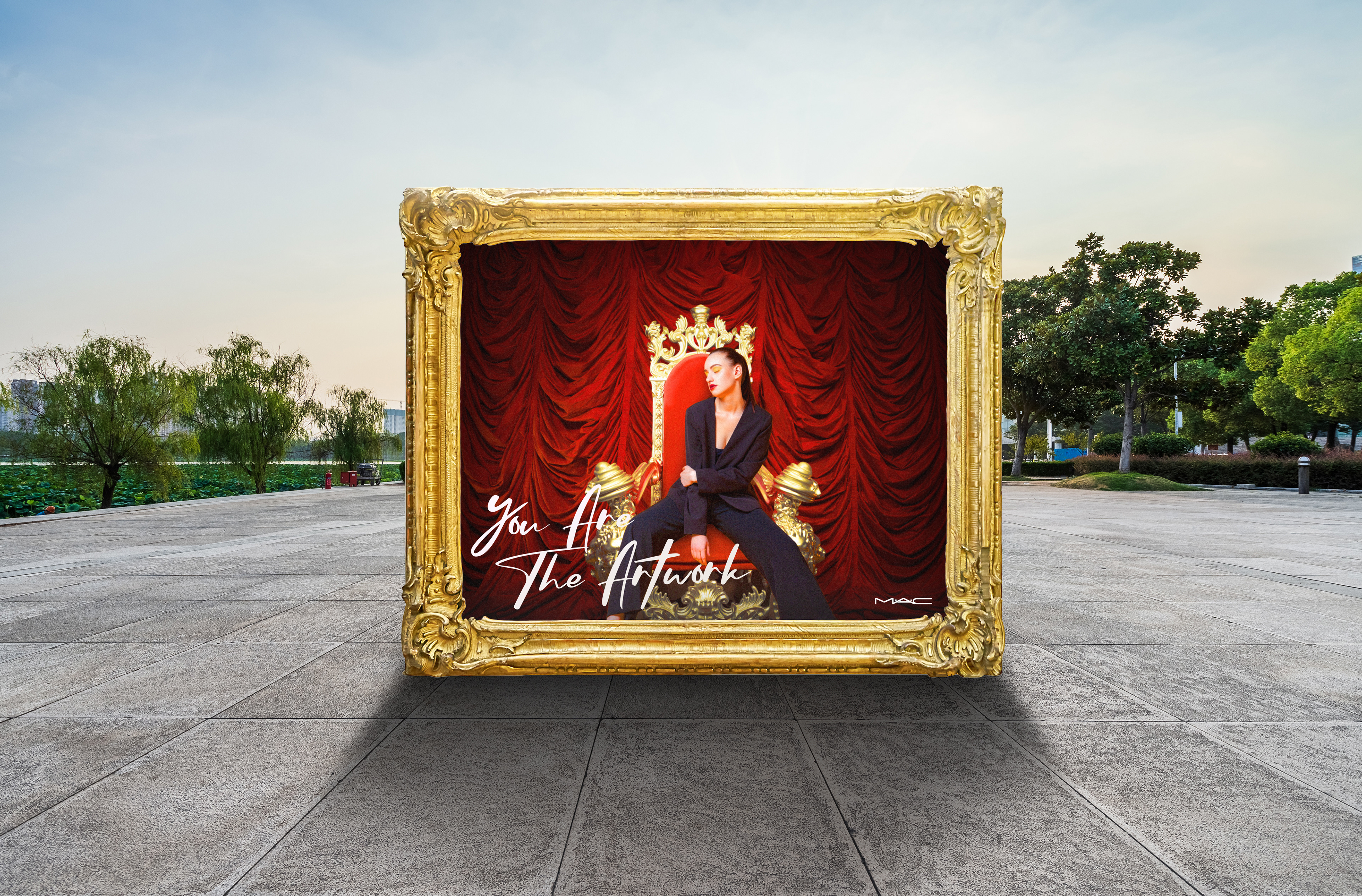 The experiential part of the campaign is being explored by living billboard.
The Classical art frame is placed locations in suburb/urban areas
and the models inside will be posed as art pieces, sitting on the throne. 
The models will be taking turns every two hours to showcase different types of styles and people.
Copywriting 2
Spring 2020
Suzanne Sherwood